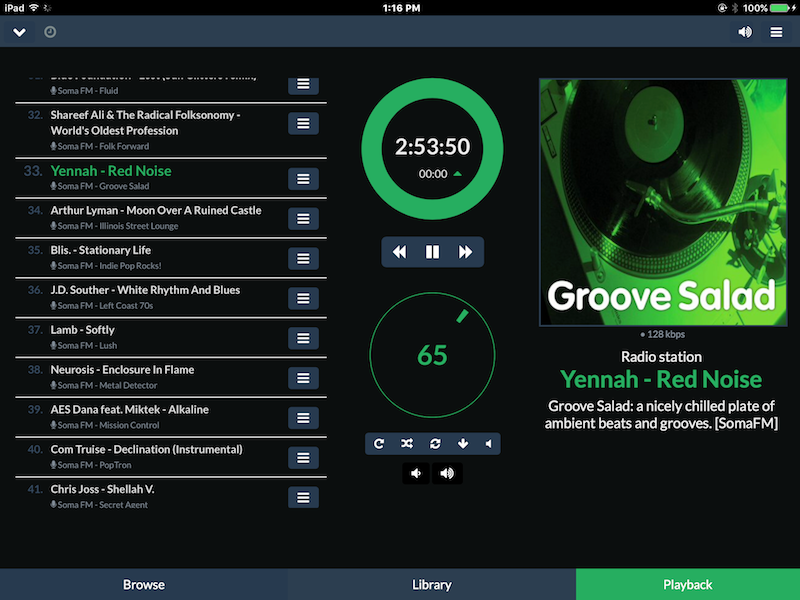 Hi,
Moode 3.0 and moodeCase are available at moodeaudio.org 🙂
This release of Moode Audio Player includes an Advanced kernel that provides important audio capabilities and low latency performance, Squeezelite renderer, enhanced MPD features, new version of shairport-sync, improved resiliency to network interruptions, new commercial-free, listener-supported radio stations, support for new I2S audio devices and numerous updates and bug fixes.
Please read the attached Release Notes and view the Setup Guide at moodeaudio.org for more information, and treat your Raspberry Pi audio project to a professional grade enclosure with moodeCase!
Enjoy!
Regards,
Tim Curtis
======================
3.0 Release 2016-11-27
======================
New features
– NEW: Advanced audio kernel
– NEW: Squeezelite renderer
– NEW: Audio configuration page
– NEW: MPD wildcard resample rates
– NEW: CPU performance governor
– NEW: FIFO scheduler for MPD
– NEW: MPD crossfader
– NEW: HDMI port on/off
– NEW: Eth0 IP check enable/disable
– NEW: Airplay volume mixer select
– NEW: Sqlite database compact
Media
– NEW: BBC Asian Network
– NEW: Burst Radio Detroit
– NEW: NTS Live International
– NEW: Soho Radio London
– UPD: The Jazz Groove stream link
– UPD: 2BOB Radio 104.7 FM stream link
– UPD: France Culture stream link
– UPD: France Inter Paris (FIP) stream link
– UPD: France Musique stream link
– UPD: WFMU 91.1 FM stream link to 256k
I2S Audio devices
– NEW: Buffalo II/IIIse (ES9018)
– NEW: DDDAC1794 NOS (PCM1794)
– NEW: Generic-3 I2S (simple-pcm5102a-audio)
– NEW: Generic-4 I2S (es9023-audio)
– NEW: Generic-5 I2S (simple-es9023-audio)
– NEW: Hifiberry DAC+ Light
– NEW: Hifiberry Digi+ Pro
– NEW: IQaudIO DAC Pro
USB Audio devices
– NEW: Gustard X20
Updates
– UPD: Change Crossfeed default from 725 to 700 Hz
– UPD: Improve performance of volume API
– UPD: Remove pattern input filters from net-config.html
– UPD: Corrections to audio device table
– UPD: Apply chip options to new I2S devices as required
– UPD: Improvements to mrestart.sh
– UPD: Add reference to samba shares in Setup guide
– UPD: Add new sample rates to SoX list
– UPD: Improve static address handling
– UPD: Bump to shairport-sync 2.8.6
– UPD: Improve resiliency to network interruptions
– UPD: Contribs
Bug fixes
– FIX: Bit rate formatting in Audioinfo
Download it here…