The Raspberry Pi 3 Model B+ is the latest product in the Raspberry Pi 3 range. Fully compatible with Mamboberry HD DAC+ !
For our part, we see a positive difference in sound quality and overall plaque structure. Big difference in wireless WiFi connectivity, allowing you to enjoy up to 384kHz audio tracks without sound interruptions, anymore 🙂
Good job Raspberry Co.
PS. We are waiting OS software engineers to release their new images to support new board. There is a test version from Volumio Team for now.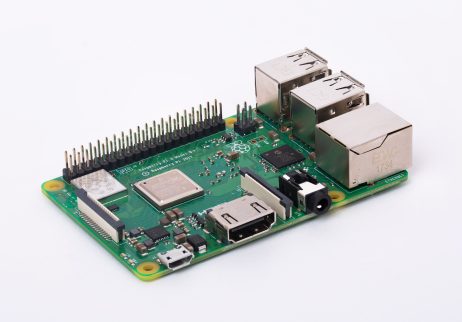 Broadcom BCM2837B0, Cortex-A53 (ARMv8) 64-bit SoC @ 1.4GHz
1GB LPDDR2 SDRAM
2.4GHz and 5GHz IEEE 802.11.b/g/n/ac wireless LAN, Bluetooth 4.2, BLE
Gigabit Ethernet over USB 2.0 (maximum throughput 300 Mbps)
Extended 40-pin GPIO header
Full-size HDMI
4 USB 2.0 ports
CSI camera port for connecting a Raspberry Pi camera
DSI display port for connecting a Raspberry Pi touchscreen display
4-pole stereo output and composite video port
Micro SD port for loading your operating system and storing data
5V/2.5A DC power input
Power-over-Ethernet (PoE) support (requires separate PoE HAT)